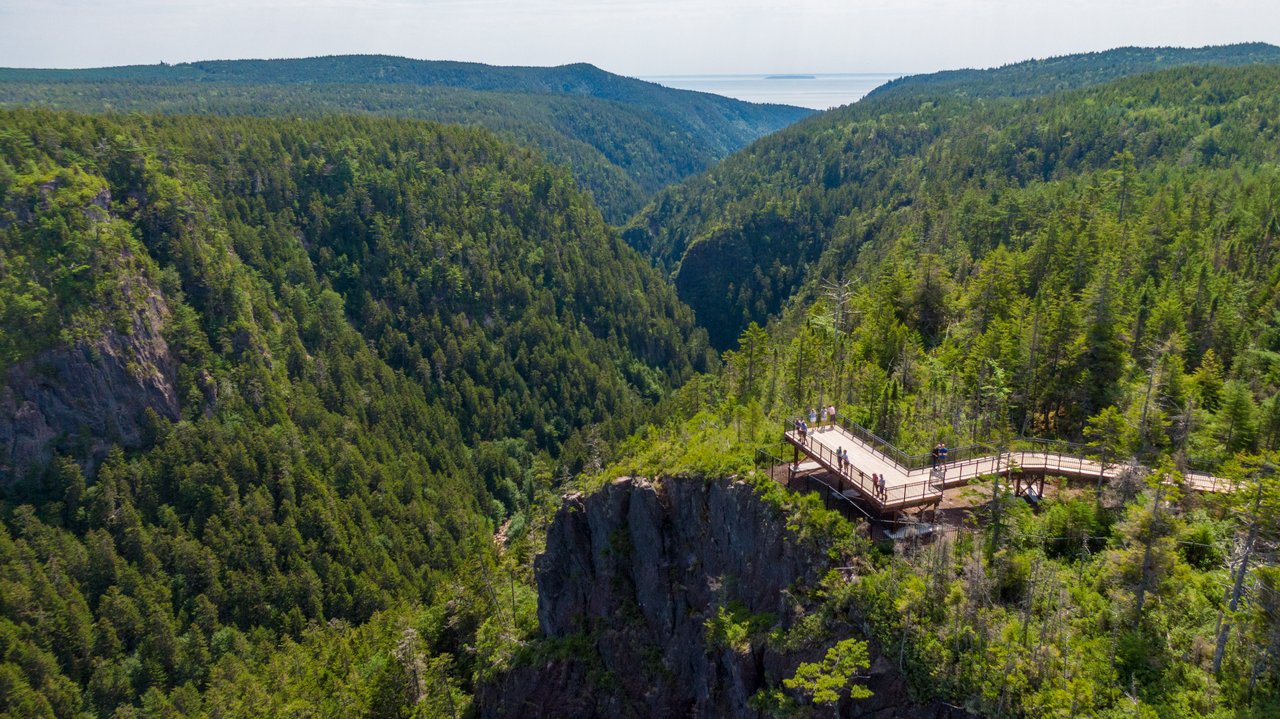 Discovering the majestic beauty of Walton Glen: the 'Grand Canyon of New Brunswick'
Walton Glen is a wonderful waterfall located on the sheer rock walls of the Grand Canyon of New Brunswick, roughly 40 kilometers south of Sussex. The gorge is a lesser-known destination in New Brunswick, offering a trail through the deep canyon. In order to get to Little Salmon River and the Bay of Fundy, the stream must travel through a dense forest and deep valley. The hike to the waterfall is accessible via a short trail in the Fundy Trail Parkway, providing views of the second-highest waterfall in New Brunswick, standing at 42 meters. The glacier that flowed into the Bay of Fundy over a thousand years ago formed the magnificent Walton Glen Gorge, rising over 60 meters and aptly dubbed "the Grand Canyon of New Brunswick."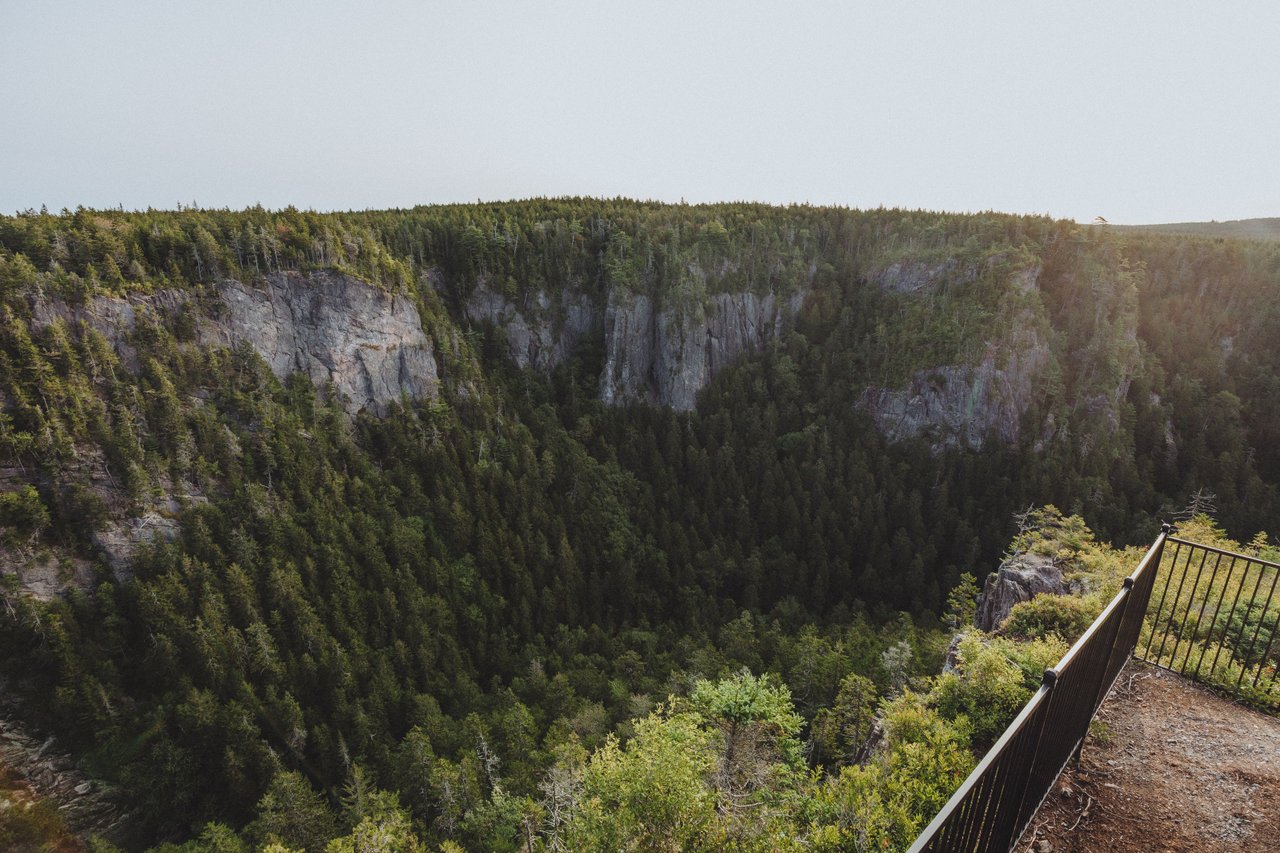 Two ways exist to observe this waterfall. The first is from the Walton Glen Gorge's edge overlook, which is now simple to reach. From the P15 parking area at the end of the Fundy Trail Parkway, a brief 1 km (0.6 mi) trail leads to the overlook. The initial trail is wide and easy to hike, with signs guiding the way. Following the trail to the right at the second fork leads to a panoramic view of the gorge from the top. Explorers can get a fantastic view of the gorge from this short, easy hike. Walton Glen Falls is visible from this vantage point, though it might only be flowing in the spring or after a lot of rain.
The second choice is to descend into the gorge and reach the base of the falls. For a more challenging hike, return to the fork and bear left at the pink ribbons. The trail gets progressively more rocky, narrow, and rooty, following the river flow, going rock/boulder scrambling, or taking the trail that ascends and descends the slide falls.
If you decide to walk down into the gorge, the route will take you past another spectacular waterfall. The hardest part of the trail is here. A stunning 25-meter waterfall offers an ideal resting spot for a snack and a dip in the water. Till the pink tape runs out, keep following the river or trail. The Eye of the Needle can also be found if you keep going along the gorge. Up until you reach the "Eye of the Needle," it is definitely worthwhile to keep going through the river and rock climbing. In The Eye of the Needle, the cliff walls are only about 10 feet apart. In this tiny opening, the stream constricts into a pool. This pool is the only way to move forward. Depending on spring runoff, the depth of the pool can range from 4 to 6 feet. If you choose to wade through the Eye of the Needle, pay attention to the water level.
The stream empties into Little Salmon River just past the Eye of the Needle. The Fundy Footpath can be reached by walking downstream of the river. The Little Salmon River flows into the tidal flats close to where it crosses. Outdoor adventurer Calixte LeBlanc of Moncton describes the gorge as a big huge open area with hundreds of feet of cliff on each side, making it really impressive.
Photo by New Brunswick Tourism
Location: Saint Martins Parish, NB, Canada