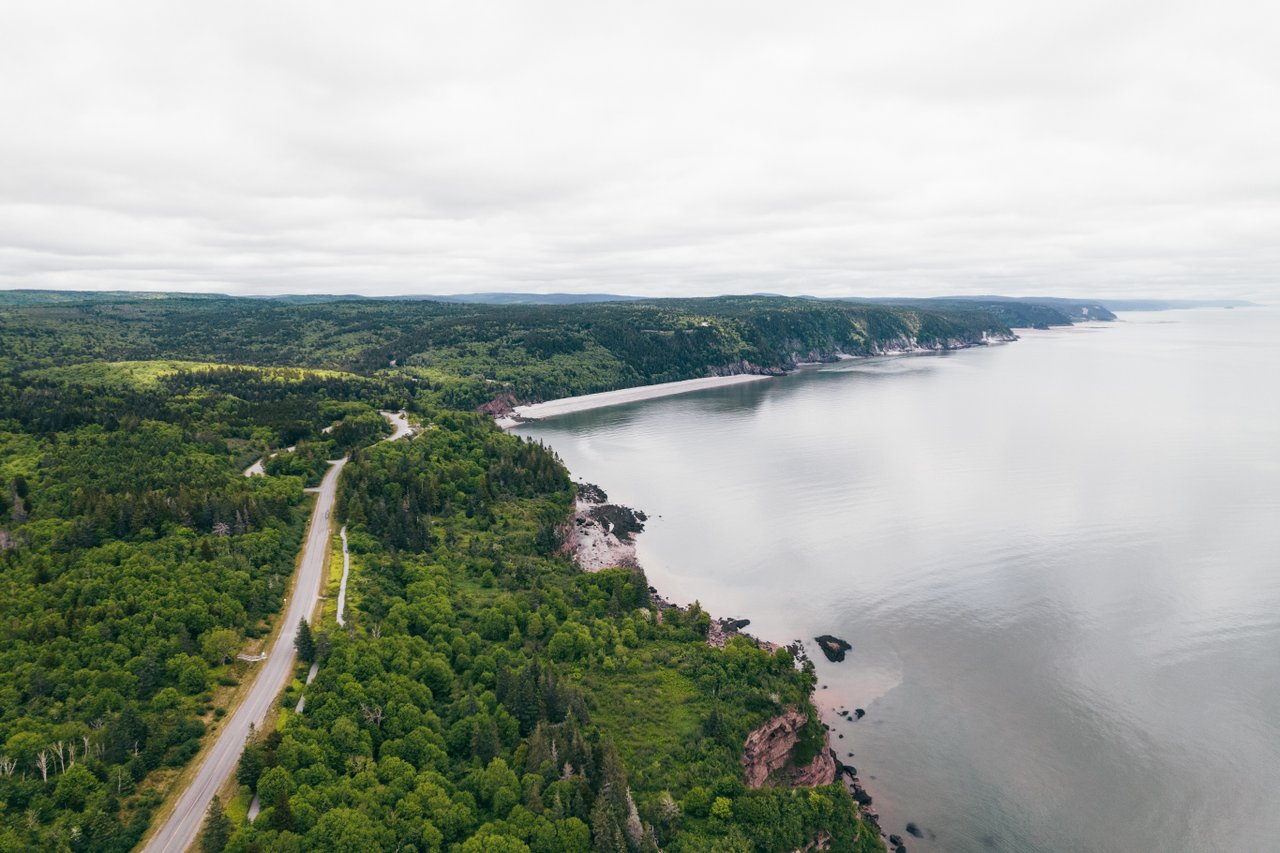 Fundy Trail Parkway
"Journey Along New Brunswick's Fundy Trail Parkway: A Coastal Adventure and Nature's Masterpiece"
The Fundy Trail Parkway, situated in Southern New Brunswick, covers 2,559 hectares and offers a breathtaking 30-kilometer drive along the stunning Bay of Fundy coastline. Over more than two decades, this scenic route has become one of Canada's top road trip destinations, boasting panoramic views of the Bay of Fundy, numerous hiking and biking trails, picturesque waterfalls, three inviting beaches, over 20 magnificent lookout points, a 60-meter suspension bridge, a vast canyon, and ancient rock formations dating back over 600 million years. Additionally, the parkway is part of prestigious organizations such as the UNESCO Fundy Biosphere Reserve, Stonehammer Geopark, and the Trans Canada Trail.The park owes its creation to Dr. Mitchell Franklin, a visionary New Brunswick entrepreneur, and philanthropist, and the support of then-Premier Frank McKenna in the late 1980s.There are two entrances to the park: the west gate, close to St. Martins, and the east gate, near Sussex. Visitors can access the parkway via the new connector road from Alma as well.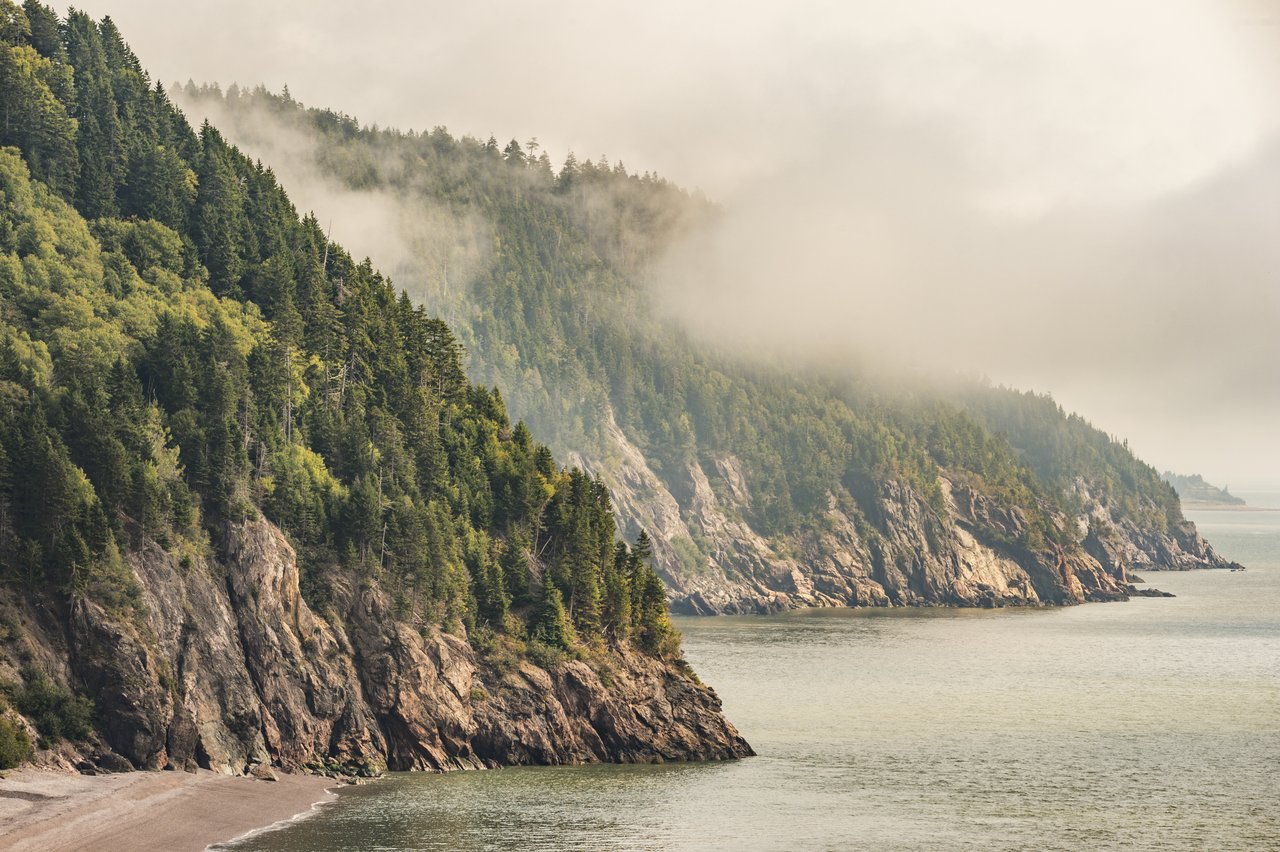 Despite its relatively short length, the Fundy Trail Parkway offers a wealth of activities. Visitors can explore numerous viewpoints, learn about the region's history at interpretive centers, and embark on scenic hikes. The park also features a parallel trail for walkers and bikers. Two interpretive centers, the Big Salmon River Interpretive Centre, and the Long Beach Interpretive Centre provide historical and natural insights into the area.

Notable stops along the parkway include the Big Salmon River with its suspension bridge, the starting point for the Fundy Footpath, the grand Walton Glen Gorge, and its impressive observation deck. There are also picturesque waterfalls and 21 lookout points, some with picnic facilities. Furthermore, the park offers 15 observation decks, each requiring a short hike or ladder climb. Seven unique beaches and 21 hiking paths, ranging from easy to strenuous, cater to diverse preferences.

The Fundy Footpath, a 64-kilometer wilderness trail, starts at the suspension bridge and extends to Fundy National Park, providing a challenging multi-day hike. Biking enthusiasts can enjoy the trails alongside the highway for a thrilling experience. You can spend a few hours or an entire day at this location, which is just minutes from St. Martins and less than an hour from Saint John and Sussex. The Fundy Trail Parkway promises an unforgettable adventure for all who visit this remarkable coastal gem in New Brunswick.
Photo by Matt Hewitson
Location: Rugged Fundy Coast
Photo by Nick Hawkins
Location: Fundy National Park Of Canada