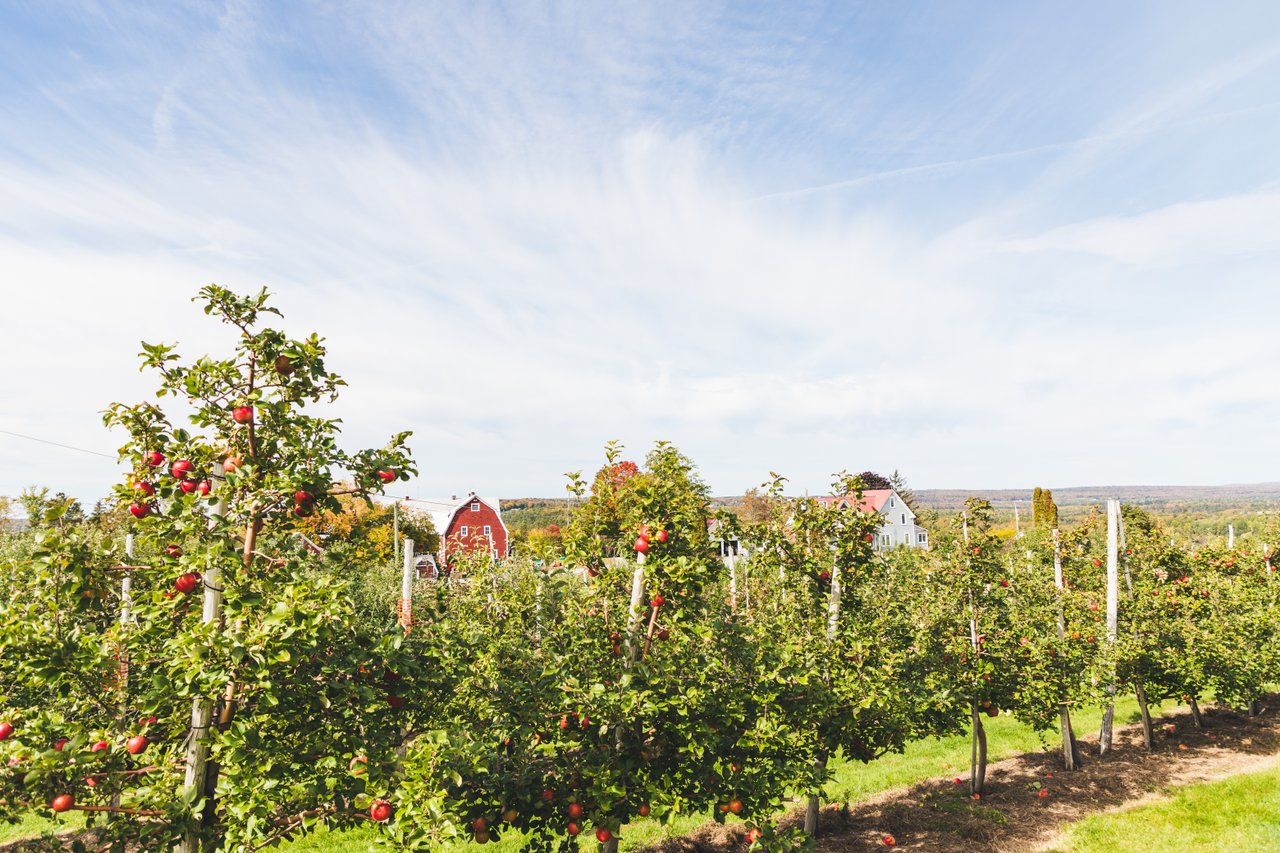 Agriculture & Forests
Potatoes are the main crop in New Brunswick, followed by dairy, eggs and poultry. Grain accounts for 48% of farm cash receipts and livestock for 49%. Only 20 percent of the province's land is suitable for agriculture, and less than 6 percent is actually farmed at present.
The Upper St. John Valley is the only large area in the county that is well suited for farming. Downriver, near Fredericton and on towards St. John, apples are a common crop.
Another part of the province that is agriculturally important is to the east near Moncton.  This region is a leading dairy area in the Maritime provinces, particularly in river valleys near the Bay of Fundy (tributaries of the Petitcodiac near Moncton, and the Saint John River near Fredericton). Field crops, mainly oats and hay cut from cultivated grasses, are grown to support dairy herds in the area.
Most of New Brunswick's produce is consumed within the province, with the exception of potatoes and some fruits, such as blueberries and strawberries, which are shipped to other Canadian provinces or exported to the United States.
Photo by lifeofashmac Ashley MacDonald
Location: Apple Orchard