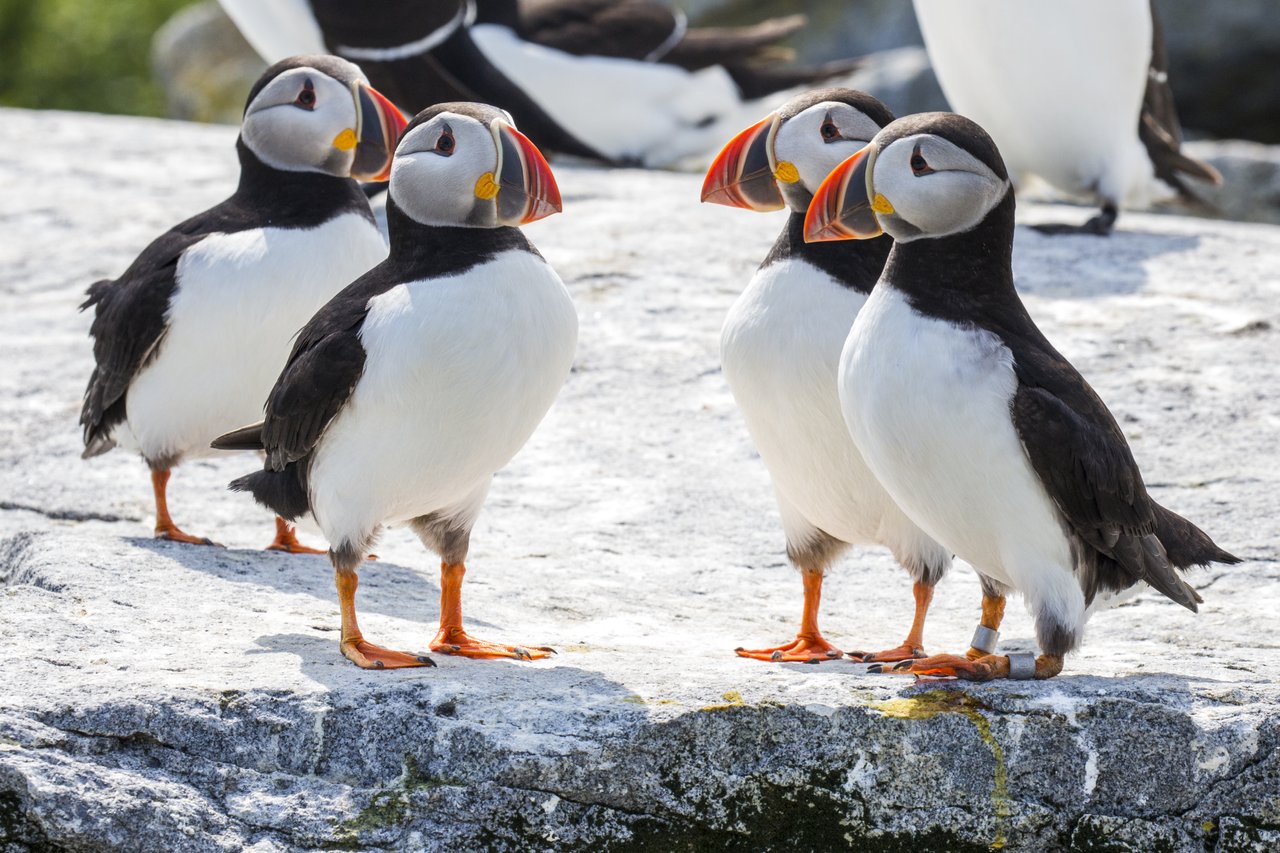 Plant and animal life
In most of the province, forests cover most of the land, and conifers are abundant, including balsam fir, red and black spruce, as well as pine and hemlock. There are sugar and red maples, trembling aspen, yellow and white birches, and ash along the river valleys. On thin soils, especially in the southwest, wild blueberries and cranberries are common.
White-tailed deer, moose, and small mammals such as porcupines and raccoons thrive in the forests. Numerous migrating birds pass through the rivers and coasts during the spring and summer migration season.
The Magnetic Hill Zoo is a 16-hectare zoo located adjacent to Magnetic Hill and the Magic Mountain in the Magnetic Hill Area of Moncton, New Brunswick. The zoo has over 400 animals, making it the largest zoo in Atlantic Canada. In 2008, the zoo was rated fourth on a list of Canada's top ten zoos.
Photo by New Brunswick Tourism
Location: Machias Seal Island