Village of Perth-Andover
A beautiful location in Victoria County, New Brunswick, where rails, rivers, and people meet in the middle of nature. This attractive Canadian village, situated in the heart of the Appalachian Mountains and surrounding both branches of the Saint John River, provides tourists with activities that will delight their emotions. Touching every part of this incredible place, you can experience different sensations.
There are amazing historical spots to visit in this part of New Brunswick that show the heritage of the village such as the Wolastoqiyik (Maliseet) areas, English, and Scottish heritage, or visit the Southern Victoria Historical Museum, located in a historic Methodist church from 1837, and the Castle Inn.
If you want to stay at Perth-Andover village and make a wonderful and memorable night, the Castle Inn built-in 1932 is a perfect accommodation situated on a hilltop overlooking the stunning scenery of the St John River on 200 acres of woodland.
Whenever you visit this lovely destination, you can enjoy exploring the location with hiking, biking, or cross-country skiing excursions on 3 local trail systems. This village is close to some excellent wilderness, fishing, and hunting areas which exhibit the manifestations of New Brunswick nature. So, nature lovers can make fascinating moments there.
The local farmer's market showcases the finest products from the region's lands, forests, and waters of Victoria County areas every Saturday during the summer. Spend some time dining outside on a grassy riverbank, breathing the clean, unpolluted air, and appreciating the land's bounty.
Local events, such as the Larlee Creek Hullabaloo, Gathering of the Scots, NB Pro Bass Tournament, and Tobique (Negootkook) First Nation Powwow, are another appealing feature of Perth-Andover village. Don't miss them while you're here.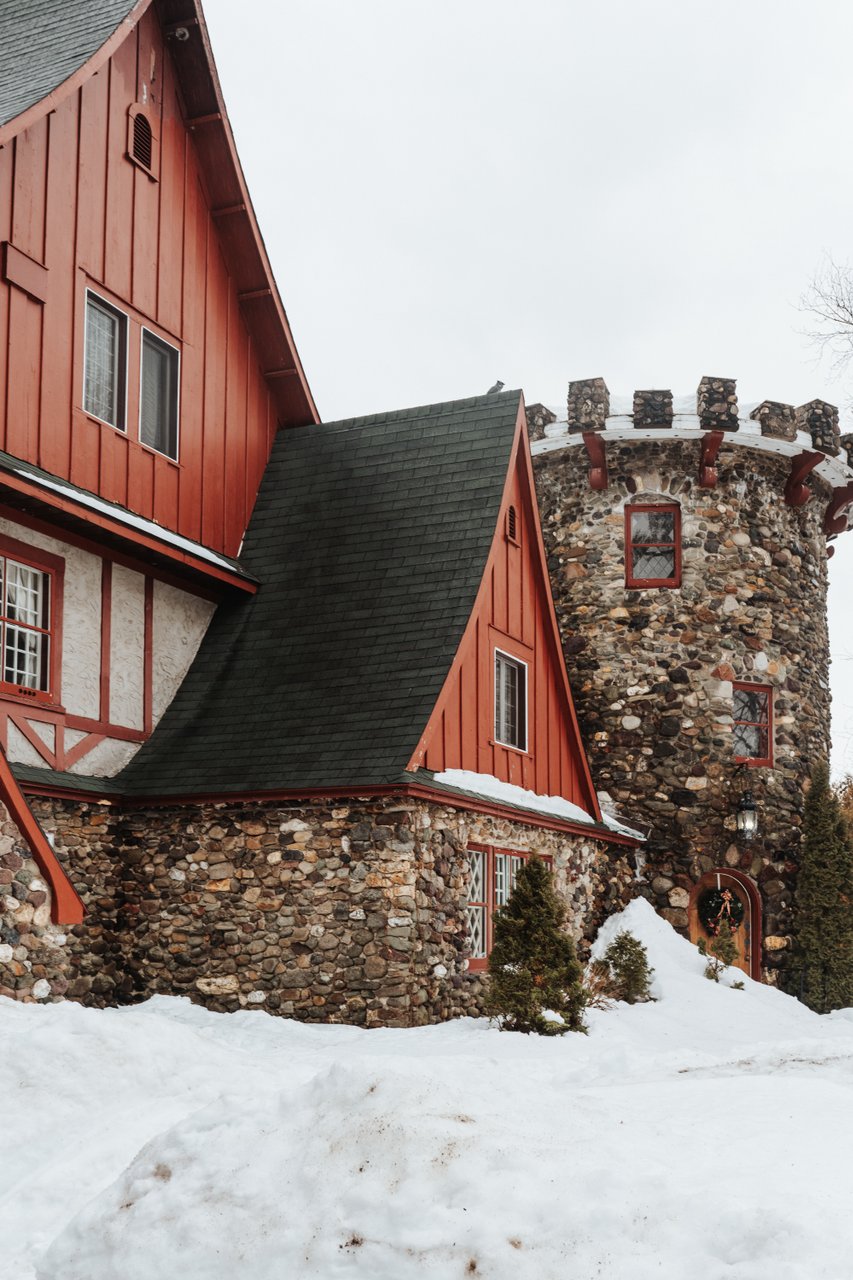 Photo by: Matt Hewitson
Location: The Castle Inn, New Brunswick, Canada